Editors' Picks – Winter 2022
Welcome to MFJ's new column "Editor's Picks!"  Every season our wonderful team of editors at Millennium Film Journal will hand-pick events, screenings, and exhibitions for our readers we believe are a must-see! Catered with our international audience in mind, we select events from all over the world, in-person as well as online. So wether you are in New York, Germany or Sydney, there is something for everyone!
1. Cinema Parenthèse presents Black Films by Stan Brakhage
Introduced by our very own MFJ editor Nicky Hamlyn, the December edition of Cinema Parenthèse's monthly screening series presents rarely screened films by Brakhage in which black plays a major or significant part. The program includes Passage Through: A Ritual, Crack Glass Eulogy, and Roman Numerals V and VI. And if you're in a Brakhage binge, we recommend you check out our MFJ Brakhage Bundle available until December 24th. It's the perfect companion read!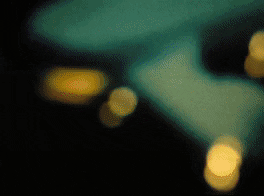 Date & Time
19 December 2021
6:00 PM – 8:00 PM
Hello
Location
iMAL
30 Quai des Charbonnages
Koolmijnenkaai, 1080 Brussels
2. Lucy Raven's 'Ready Mix' at Dia Chelsea
If you haven't already, go watch this must-see, breathtaking movie located at the heart of Chelsea's art district. The film will captivate you, from its beginning of the violent rupture of life-revealing earth by the relentless machinery, to the silent climax of an addictively appealing uniformity of the wall constructed out of interlocking blocks of the inanimate cement, with an insignificant human presence. The forty-five minutes long–continually looping projection on a massive, industrial-grade scaffold of a screen–overwhelms the viewer with the perfectly ideal, minimalistic images of still and feverish frames. And it's free!
Date & Time
Now – 30 December 2021
Wednesday–Saturday
12:00 PM – 6:00 PM
Location
Dia Chelsea
537 West 22nd Street
New York, New York

3. 'Peggy Ahwesh: Vision Machines' at Spike Island
Head over to Spike Island in Bristol and immerse yourself in some of the artist's most thought-provoking meditations on the relationship between the body and technology. Co-curated with scholar Erika Balsom, and focusing on film and video installations from between 1993-2021, this is the first survey of Ahwesh's work in the UK. It's accompanied by a series of talks, workshop, special events and a book publication contextualizing the exhibition. Several of the installations shown in this exhibition have been reviewed by MFJ editor Jonathan Ellis in his article Peggy Ahwesh: Cleave.
Date & Time
Now – 16 January 2022
Wednesday–Sunday
12:00 PM – 5:00 PM
Location
Spike Island
133 Cumberland Road
Bristol BS1 6UX United Kingdom
4. MFJ Screening at Anthology
Selected and presented by Millennium Film Journal senior editor Grahame Weinbren and editor-at-large Jonathan Ellis, this program includes Amir Yatziv's Another Planet, Christoph Janetzko's The Mechanics, Anal Shah's Kalaripayattu, and three short films from Francis Alÿs' series Children's Games. The screening celebrates the publication of Millennium Film Journal No. 74 "Fact/ Artifact" (Fall 2021) and Nos. 71/72 "Crisis" (Spring/Fall 2020).
* POSTPONED UNTIL MARCH
In light of the new Covid surge, our team at Millennium Film Journal has decided to postpone our AFA screening until March so that we can gather under better circumstances, when the infection rate is lower. As always, our primary concern is the responsibility we feel towards our staff, artists, audience, and filmmakers and we look forward to bringing people together when it is safer to do so. 
Date & Time (UPDATED)
8 March 2022
7:30 PM – 9:00 PM
Hello
Location
Anthology Film Archives
32 Second Avenue
New York, NY 10003
5. International Film Festival Rotterdam
A mainstay of the experimental film scene, IFFR is one of my favorite festivals. I've been going every year since 2008 and it's always been a place not only to see some of the most interesting and cutting edge work of the year, but also to mingle with filmmakers, curators and distributors. It has a great vibe for an international film festival and you won't find any red carpets here – refreshing!
– MFJ editor Kim Knowles
Date & Time
26 January 2022 – 6 February 2022
7:30 PM – 9:00 PM
Hello
6. Contemporary Indigenous Media
The Pacific Film Archive in Berkeley is hosting an important series of works by indigenous artists from across the Americas. The opening program—"what was always yours and never lost," curated by filmmaker Sky Hopinka—features short films by Caroline Monnet; Thirza Cuthand; Adam and Zack Khalil (whose work is discussed by Grahame Weinbren in MFJ 73 "everywhere" and Toby Lee in MFJ 74 "Fact/ Artifact") with Jackson Polys; James Luna's History of the Luiseño People; and the stunning films Itzcóatl and Impresiones para una máquina de luz y sonido (Impressions for a Light and Sound Machine) by Colectivo Los Ingrávidos, based in Tehuacán, Mexico. Subsequent programs include a screening of Nũhũ yãg mũ yõg hãm (This Land Is Our Land) by filmmakers Isael Maxakali, Sueli Maxakali, Carolina Canguçu, and Roberto Romero—in the words of Fábio Andrade, the film aims to create an "alternative system of audiovisual cartography" to document the Tikmũ'ũn territory in Brazil.
Date & Time
10 February 2022 – 14 April 2022
7:00 PM
Hello
Location
BAMPFA
2155 Center Street
Berkeley, California
In the depths of winter, the cozy MoMA movie theatre will screen two artists moving image programs by Millennium Film Workshop filmmakers. Programmed by Victoria Campbell and Joe Wakeman, the assembly of works address the city, each one in its own unique way. Including works produced throughout the last 60 years, these are two unique programs that may never be repeated.
The two-day event will feature films by Coleen Fitzgibbon, Steven Siegel, Robert and Anexsa Polanco, cherry brice jr., Alan Berliner, Holly Overton, Ken Jacobs, Nikki Belfiglio, David J. White, Joe Wakeman, Roberta Friedman & Grahame Weinbren, Daniel Leão, Janis Crystal Lipzin, Paul Echevarria, MM Serra, Donald J. Pollock, Eric Spink, Victoria Campbell, Joey Huertas, Joel Singer, Jacob Burckhardt, and Lynne Sachs.
Date & Time
16 February 2022 – 17 February 2022
TBD
Hello
Location
MoMA Film
11 West 53 Street, Floor T2/T1
New York, New York
8. Frame by Frame: Restoring Films
Experience how frame fragments are joined up to make films whole again. This in-depth exhibition brings the craft of film restoration to light, and shows how experts preserve not just well-known but also forgotten works of film history and return them to the silver screen – keeping stories and memories alive for future generations.
Date & Time
Now – 22 May 2022
Wednesday – Monday
10:00 AM – 6:00 PM
Location
Deutsche Kinemathek
Potsdamer Straße 2
D-10785 Berlin

Selection by Jonathan Ellis, Nicky Hamlyn, Nick Gamso, Kim Knowles and Grahame Weinbren.